Continuous Fluid Bed Dryers
Continuous drying, Performed efficiently
Shachi Engineering has developed deep and proven expertise in design and installation of industrial drying, cooling, and evaporation solutions over the last many decades. Today, Shachi is a leading vibrating fluid bed dryer manufacturer in India. At Shachi, our goal is to enable the customer to grow on an international scale. This can be achieved with world-class industrial dryers that offer durable and reliable service, and confirm to global norms of emissions. Output costs are key to your profitability. Shachi's expert team studies your process requirement to last possible details and suggests a solution that is most appropriate in terms capability, capacity and costs. That's our mantra for appropriate technology. With Shachi's innovative design and quality engineering, you are assured of high-performance equipment and plants that perform as promised on every parameter.
Several leading manufacturers from India and around the globe rely on Shachi's capabilities to develop innovative technology solutions and deliver it cost-effectively. Shachi's team has successfully developed complete process plants for some of the most complex and large-scale operations in record time.
Shachi's team of engineers understand that the physical design of the fluid dryer is critical for the drying efficiency and effectiveness. Our customized design maintains the crucial thermal equilibrium, controlling the correct moisture content of material and thus ensures complete drying in minimal time.
Continuous fluid bed dryer working principal
Fluid bed dryers are used to convert solids into liquids. Hot air or gas is introduced into the chamber holding the material. The air passes through the space between the particles of the material. As it does so, the upward force on the particles increases to a level where it can resist gravity. This leads the particles to float mid air, giving the material a fluidized effect. During this process, every particle in the material is surrounded by a layer of hot air or gas. This makes fluid bed drying one of the most efficient drying processes. Additionally, this process offers a better control over temperature of air so that the exactly desired amount of moisture can be taken out of the material. Fluid bed drying operations are closely linked with crystallization. Fluid bed dryers are deployed in combination with granulation systems to achieve drying, mixing, granulation, finishing, and cooling operations in the same process. Apart from continuous fluidized bed dryer, Shachi also has expertise in solutions such as batch fluidized bed dryer, pharmaceutical fluid bed dryer, drying liquid crystallizer
Continuous Fluid bed dryers are used for achieving heavy heat and mass transfer values by passing the drying air through a bed of the solid to be dried. Direct or indirect heating can be designed into the system as per the characteristic of the substance to be dried and other technical constraints. The controlled and uniform drying provided in a very short residence time is the key benefit of using a continuous fluid bed dryer.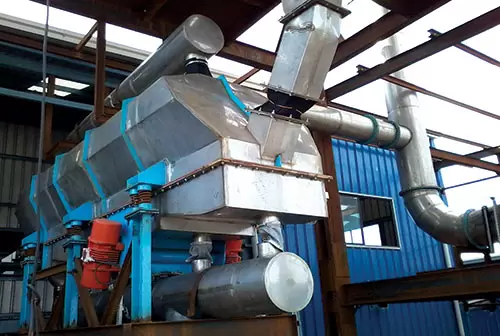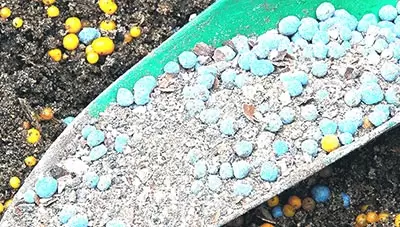 Polymers and Resins
Organic and Inorganic Chemicals
Food
Pharmaceuticals
Low energy consumption compared to other type of dryers
to provide you continuous support
Accurate control of the residence time, product is dried uniformly
manufacture and commission dryer for any capacity
Effective in handling sticky products
with lesser cleaning and maintenance
Gentle on sensitive materials (no friction)
Offers flexibility in process
with effective performance