Spray Cooling System from Shachi
With an experience of two decades, Shachi Engineering is a spray cooler manufacturer in India. We specialize in developing highly customized solutions for the customers. Over the years, we have provided solutions for spray drying in pharmaceuticals industry and other sub sectors of the organic chemical industry across the country. Our spray coolers specialize in handling materials with high heat sensitivity, and are designed with focus on achieving the right particle size. Installation and operating costs, and environmental impact are key factors to be considered in spray coolers. Shachi' design team works to achieve efficiency, cost-effectiveness, and lower carbon footprint in spray drying and cooling process. Shachi's approach of providing a comprehensive solution which delivers on the required process criteria is most valued in the market.
Along with an experienced team, we also bring to the table tried and tested spray cooler designs for both open and closed loop spray coolers. Our experience endows us with strong process expertise and enables us to deliver products of world class quality. Shachi's spray dryer and spray cooler designs are aided by advanced Computational Fluid Dynamics technology for accurate results. Shachi has the capacity to provide spray cooler of any desired specification and capacity, and we are committed to providing continuous service support to help you get the best performance out of the powder drying machine.
Spray cooler working principle
Process parameters need to be highly accurate in case of spray coolers. In spray cooling, the material to be cooled is passed from a chamber through which low-temperature air is also passing. The heat transfer between the hot particles and cool air results in the formation of fine powder. hen, the material passes through the conveying duct of the powder dryer machine. Here, the powdered particles are cooled and hardened. The air and powder is then separated in the cyclone separator, and powder is discharged through the rotary valve. Meanwhile, the air gets chilled in the heat exchanger and is again supplied into the cooling chamber. Not only does this help optimize the energy consumption, but also minimizes the load on dehumidification units when the spray cooler is operating in a humid atmosphere.
When melted material first comes into contact with cold air, it begins releasing heat. Then the material begins to congeal at constant temperature and then further cool into stable solid particles. However, not all materials go through the congealing phase. Some fluids go directly into hard solid state without releasing the solidification heat. Spray cooler manufacturer must consider the properties of the melted material to be cooled and the behaviour of its particles in the cooling chamber in determining the design of the cooler.
Spray cooling is used to convert melted feed stocks into particulates that still retain free-flowing properties. The design of a spray cooler is determined by desired particle size and degree of crystallization to be achieved post-cooling for the product. These very factors also dictate whether the cooling should take place in one or two stages.
Features of Shachi's spray cooler
Reduced handling of finished product as powder is collected at a single point
Designed to avoid material deposition in the cooler
Specially designed mechanism to spray thick slurries with high pressure
Customized design of cyclone separator for powder collection
Fully automatic operation with little to no human interference
High capacity spray pumps
Easy to install and operate
Low maintenance
Long lifespan
Obtain uniform particle size
Energy efficient and cost effective
Low carbon footprint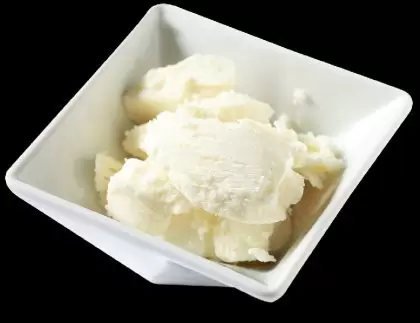 Palmitic & Steric Acid
HPS
Lysofat
Polyethylene Glycol
12 Hydroxy Stearic Acid & Hydrogenated Castor Oil, etc.
Experienced team of service engineers
to provide you continuous support
manufacture and commission dryer for any capacity
Highly energy efficient systems
with lesser cleaning and maintenance