An aggressive company with futuristic goals..
Colourtex is a market leader in India for dyes and dye intermediate. The company has been growing at an astonishing pace over the last decade, and has been leading the way through automation and innovations in process engineering. Shachi Engineering has been associated with Colourtex for over two decades and has supplied over 35 Plants for applications ranging from dye intermediates to effluent treatment. In its long association, Shachi Engineering has also upgraded Colourtex's existing plants to solve problems in through-put, productivity and fuel consumption.
Colourtex growth plans are aggressive. So are its expectations when it comes to the performance of the plants. The Management's outlook has always been futuristic and therefore highly demanding all across, whether it the quality of production or the functioning of the plants. Together, Shachi Engineering and Colourtex's teams have set several new benchmarks in the Dye manufacturing industry.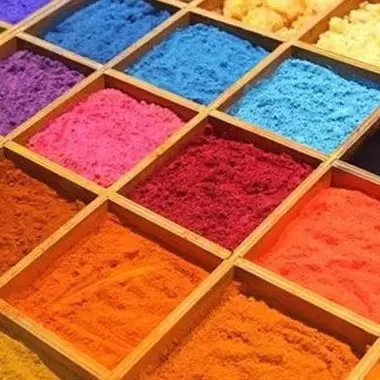 For the new expansion project planned, Colourtex wanted to set-up a high capacity Zero Liquid Discharge Plant. The ZLD equipment used were Evaporators and Spray Dryer for this project.
The key challenge in using Evaporators is the frequent cleaning required due to fouling to keep the plant operational. Cleaning of Evaporators requires to stop the production.
The losses incurred by Colourtex in shutting down the plant frequently like loss of production time, which is extremely valuable in a price competitive market such as Dyes, made it economically non-viable option in this case.
Shachi Engineering provided an innovative solution which included a Spray Dyers and Evaporator that functioned as the ZLD plant. Further, Shachi Engineering used a self-cleaning evaporator technology in collaboration with Klaren, Netherlands. The new evaporators meant the Colourtex had to clean the evaporator plant once in a few months as opposed to once every week.
The ZLD plant was recognised by Colourtex as one of the best engineered plants and was complete with instrumentation and automation including PLC, SCADA systems.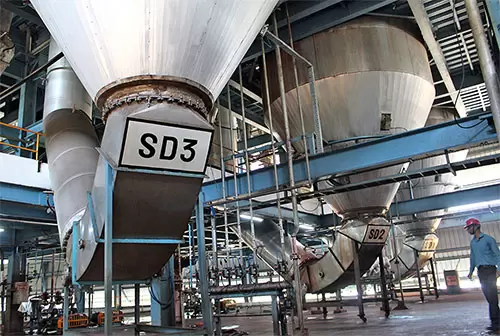 Colourtex was able to achieve significant savings with
Improved productivity and Higher throughput Labor and cost savings achieved from far lesser shutdowns
Output achieved as per the commitment at proposal stage
Shachi Engineering has set yet another benchmark with Colourtex with a well proven design, successful installation and the desired performance of the self-cleaning evaporator technology. An interest from several other manufacturers for this futuristic Plant has been the best testimony to the innovations and success of Shachi Engineering.